What is Software Architect | How to become a Software Architect | Software Architect Salary in India | Software Architect Roles and Responsibilities
In our today's article, we will discuss how you can make a career as a software architect, its complete details, and also about the software architecture salary in India. So, if you want to make a career as a software architect, read the article till the end.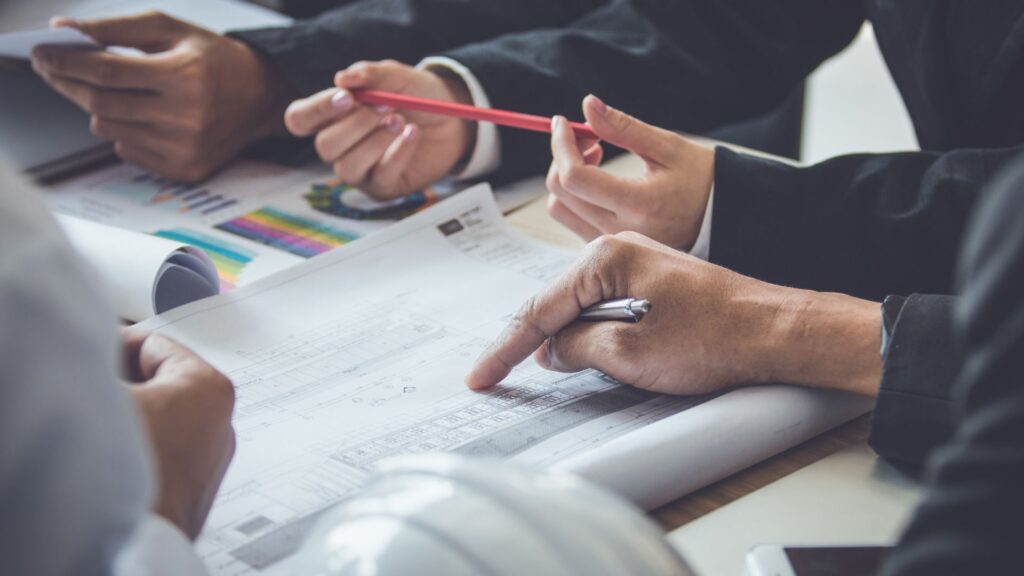 What is a Software Architect?
The job of a software architect is to first structure it. A Software Architect is a computer programmer or a computer manager who has a high level of knowledge of design choice, software coding, and various tools. To become a software architect, it is very important to have a good understanding of business and technology. Because a software architect has not only to prepare the blueprint of the software but also has to modify the model according to the needs of the company and the customer. If you have the ability to work efficiently in this field then you can touch new heights in your career.
Essential Qualification for Software Architect
To become a software architect, first, you have to pass the 12th pass from a recognized board. After this, one can complete a graduation course in computer science or software engineering. It is necessary to have BE, BTech, ME, or M.Tech with IT. Apart from this, IT candidates having MBA with special qualifications can also enter this field.
Software Architect Roles and Responsibilities
A software architect is a computer programmer or software developer who determines what processes and technologies a development team should use. As a software architect, one can solve coding problems and build software together with other experts.
The job of software architects is to design as well as plan a building or structure. Software Architect specializes in planning the development according to the budget of the client.
The job of a software architect is full of responsibilities as well as challenges. Before creating any software, a software architect has to do a lot of research for it, so that people can give the right suggestions according to their needs. Some of the risks involved are also anticipated. Apart from this, training the new user of this software is also an important task. This is the reason why any software architect has to make all arrangements related to his training and maintenance of the software.
Also read: How to Become a Data Scientist
Difference between Software Architect and Software Engineer
Software Architects and Software Engineers work in the same field of software programming and are professionals. Although both work in the same field, the job profile of both is different in many ways. Under the Software Architect, there are tasks of designing, coding, and executing software for various tasks, while understanding the requirements as well as following the instructions of a software architect is the job of a software engineer.
Job Opportunities for Software Architects
As a software architect, the candidate can get an opportunity in any government or private sector company related to the Computer, IT, and Software industry. If the candidate has professional experience in software design and analysis, then better opportunities can be found. Software Architects can get employment in software institutes, the IT industry as well as computer coaching centers.
Software architects are faced with many options due to the increasing demand for software programs in almost all areas as well as applications and mobile devices. This is a field in which the salary is also very good.
Software Architect Prerequisites
It is very important to have good coding skills to excel in this industry. Higher education in the field of computer software also gives additional benefits. Students having a good hold in Physics and Mathematics can make a better career in this field. The special thing is that it is very important for students to have an interest in making sketches and designs. Sometimes architects also have to do legal work. Therefore it is necessary that one should have some knowledge of law also. An architect must have good communication skills and the ability to work at the desk and on-site.
Software Architect Salary in India
The salary of a Software Architect can be anywhere between Rs 125,000 to Rs 350,000 per month but at the same time keeps on increasing according to the capacity. If you are working abroad, your annual salary could reach around $100000 which is around 80 Lakhs in Rupees.
Friends, in this article we have told you how to become a software architect? We have shared all the important information about this, we hope that the information given by us will be useful to you. If you liked this information, then definitely share it with your friends and if you want any other information other than this article, then you can ask us by commenting in the comment box below.